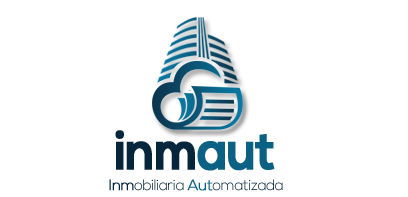 Award winning
Real Estate & Holiday solution
Website & Backoffice Pack
For only €19.95 /month
The real estate and holiday market is always moving. That's why it is so important to use the latest technologies. To be in the top 10% of the market leaders and winners.

With the solutions of Inmaut (trademarked by Gestion Inmo soluciones S.L.) you not only have the latest technology but also a website build for you and your visitors.

Main focus is to be easy and logical to use. With effective and visual attractive extras. And call to actions so your visitors become actively in contacting you and interact with the website. (Turning Visitors into returning visitors and clients.)
Here is a video with a short impression of the website functions.
Of course the website can be styled in various colors, etc. In the video a dark version is shown.
Start the video
Show map options
Show Search Functions
Show Backoffice with photo filters
Module: Webpack
For who is the Web Package?
Are you:
This is for you
Self-employed active in property mediation
Small / Medium Real Estate Business
Large Real Estate with multiple offices
Active in Sales of Properties or Businesses
Active in long term rentals
Active in holiday rentals
You can select which services you offer (Buy , Rent and or Holiday)
Responsive website
| Module contains: | Status |
| --- | --- |
| Your own website | |
| Responsive design / Works on mobile, tablet and desktop computer | |
| Mobile first design principles | |
| Multiple Languages | |
| User friendly - easy navigation | |
| Map search with draw options | |
| User store favorite searches and properties | |
| Ultra fast build with dataload instead of complete page loads | |
| Seo optimized, high listings on search engines | |
| SSL encrypted secure website | |
| Traffic stats with Analytics API | |
Website Styling
Module contains:
Status
Styling website colors (over 1.000.000 variations)
Styling website maps
Awarded website design
We are proud to have recieved the number 1 Best Real Estate website award 2018 of Guapo magazine.
Awarded CMS system
We also won in the category Content Management System (CMS) the 2018 award.
Backoffice - CMS
| Module contains: | Status |
| --- | --- |
| CMS (Content Management System) | |
| Backoffice to manage your properties | |
| Innovative photo system with photo filters | |
| Easy search and edit properties | |